• Etsy • Etsy Fees • Etsy Shop • Online Selling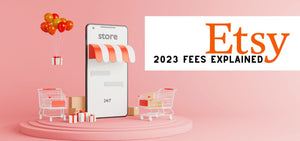 All Etsy selling fees explained
---
• Etsy • Etsy Shop • Online Shopping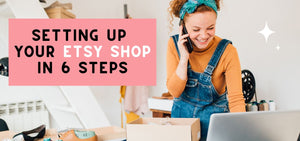 Steps to get your Etsy shop up and running!
---
What a pinch-me moment to end 2022. My very first experience selling my DIY jewellery kits on an online shopping channel - Create And Craft. I got to demonstrate and sell for a full hour on LIVE TV! You can watch my full segment here: https://createandcraft.com/cinema/64954      
---
Winter doesn't have to be boring! With grey skies and soggy weather, you can easily feel like hibernating. BUT whether you want to get out and about this winter or just feel a bit fresher in your joggers, we suggest adding some sparkle to your outfits to boost that dopamine. Turn your attention to jewellery this January to lift your mood and show your personality. There are all kinds of trends, but these are our top Jan picks: 1. Pretty and purposeful - Anxiety Rings 2. Why not decorate your possessions too? Beaded Phone Chain 3. This bracelet is unisex and...
---
• christmas gift guide • etsy gift guide • Home Decor • Homewares
Some of the nicest and most unique home decor finds from small businesses to consider this Christmas.